Machine Class 221-23/1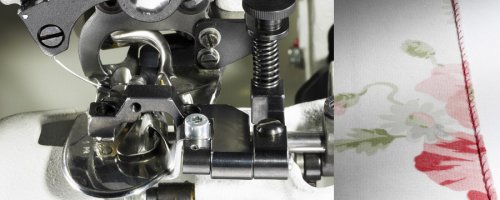 Compact short-arm blind stitch sewing machine with skip stitch device for rolled seams of especially light material
Description:
Compact and therefore vibration-free construction.
Retractable workplate.
With skip stitch device 1:1 / 1:2 reversible.
Integrated, spring-loaded folder for extremely light material e.g. silk, rayon, cambric, also permitting the sewing over cross seams, e.g. for blouses, night gowns, lingerie etc.
Folders available for different hem widths.
Seam samples and sample material are required for determination of correct folder.
Technical Data:
Stitch type
103
Stitches per minute, up to
3000
Needle System
251EU
Stitch length mm
3-8

Hand-wheel diameter (effective) mm

63
Motor speed rpm.
1400
Motor v-belt pulley
(effective diameter)
125