Precision parts to your specification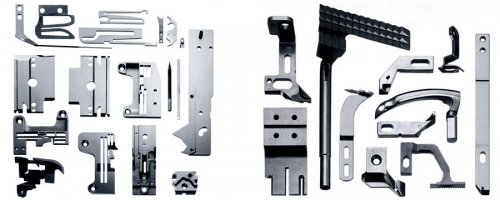 It doesn't necessarily have to be knives.
We are also specialised in the manufacture of all types of precision small parts in small and medium batch production runs. Just send us a sample or drawing. We'll prepare an individual quotation for you as quickly as possible. Experienced staff and modern, versatile, well-equipped machining facilities fulfil all the demands that our customers place on precision and performance.

Precision from Maier-Unitas
We give you the exact precision that you need. We manufacture our specials and one-off parts in exact accordance with your design specifications. For us, your requirements, wishes and concepts are the measure of all things.

Every part incorporates our wealth of experience in the manufacture of precision parts, built up over many years. Because we want you to establish your success through the use of our products and to continue that success in the future.