Subcontracting Assembly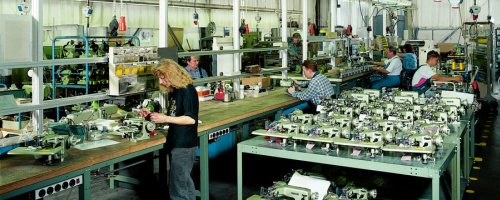 You developed an appliance or a machine within the field of precision mechanics, precision engineering, cutting technique, appliance construction or similar materials processing?
You are looking for someone who carries out the complete assembly of your appliance or who is able to supply structural components and, in addition, can also provide the required prefabricated parts?
Then you found the right company performing the following:
We offer you an assembly department specialized in the fabrication of small series of a great variant variety. We gathered our experience from the assembly of sewing machines.
We are specialized in the manual assembly by qualified experienced employees who are able to handle:
small or complicated appliances and components
up to a weight of 50 kg
which still require setting-up and adjusting operations
in the course of the assembly
in small lots